Description du produit
V82 Iprog+ Iprog Pro Odometer Correction Scanner ODO Adjust Car Key Programmer Airbag Reset Tool Replace Carprog Digiprog 3 Tango
V82 Iprog+ Iprog Pro Odometer Correction Scanner ODO Adjust Car Key Programmer Airbag Reset Tool Replace Carprog Digiprog 3 Tango
It's very powerful
Airbag,carradio,dpf off, ECU,IMMO KEY, MIL TO KM, PINABS,PINCODE SMATRA3,PINCODE SENSOR SPEED LIMIT,ODO Adjust,EEPROM,MCU-Atmel,Fujutsu,Microchip,Motorola,Motorola912EN,NECV850,BLR,CAN,CRC_Cript,ibutton,sd_unlocker,test
Operating systems:
Windows xp
Windows vista
Windows 7
Windows 8
Features:
1. Functional:
airbag, dashboard, car radio, ecu, eeprom, immo, mcu and special functions
2. Reasonable price:
much more cheaper than original iprog+, but work as well as the original
Functions:
1. Airbag:
Read and erase crash to some cars
Read and erase DTC
Repair CFG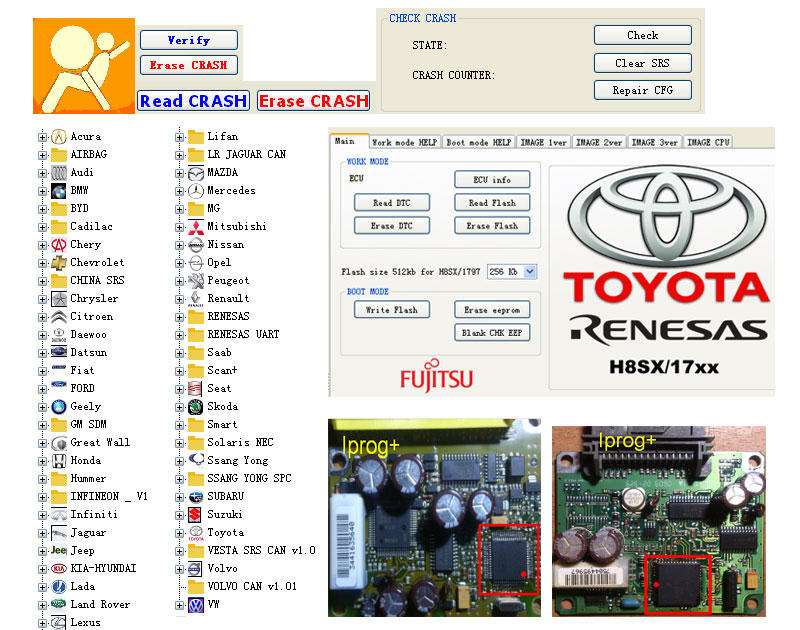 2. Dashboard:
Read km
Write a new km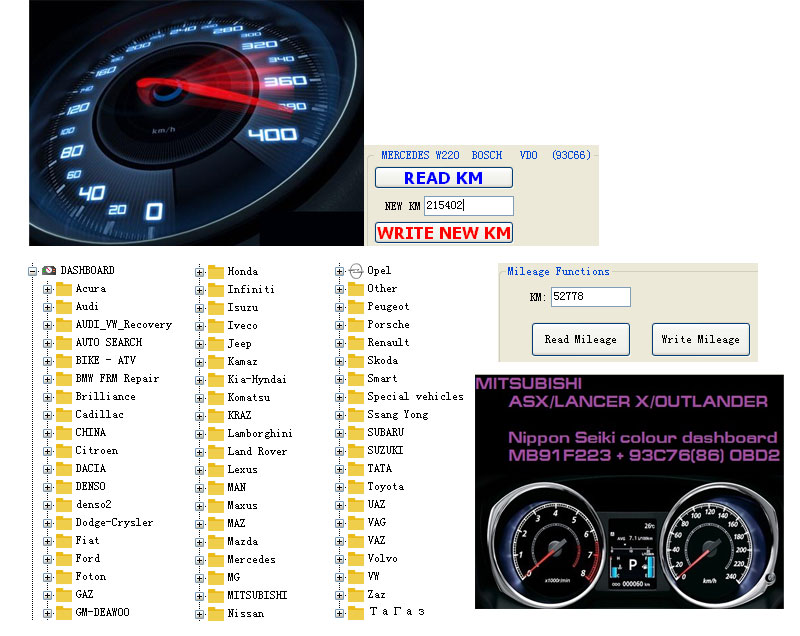 3. Car Radio & ECU:
Car Radio:
Read and erase info
Reset count
ECU:
Immo OFF
DPF off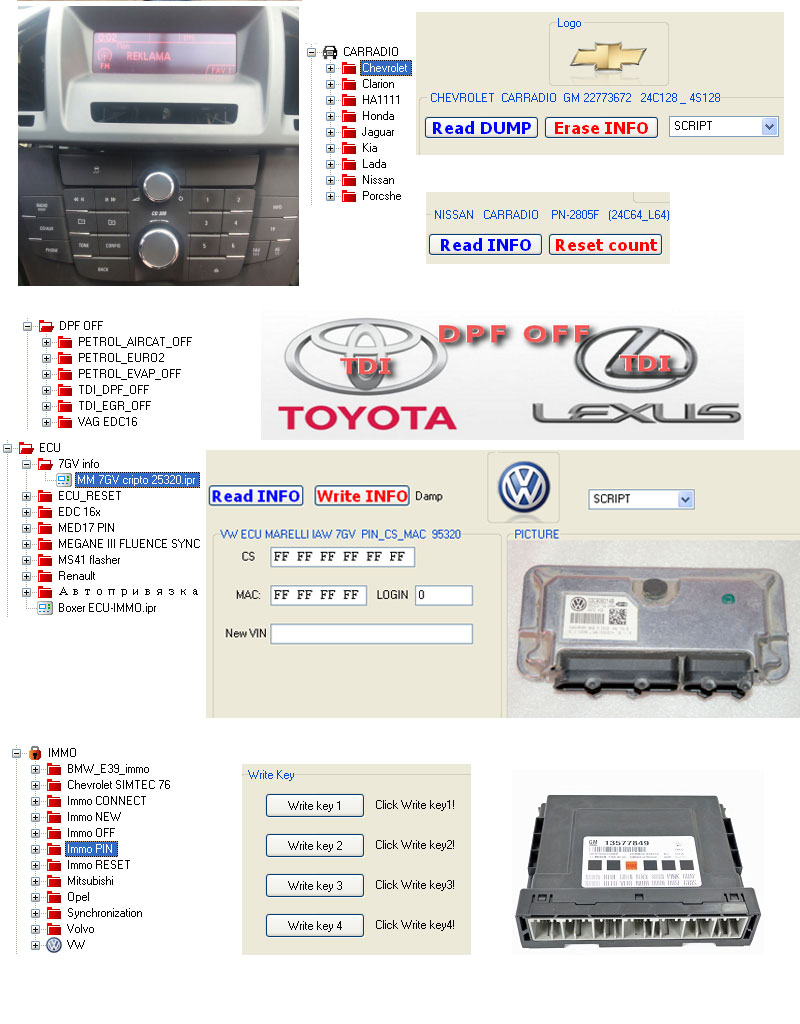 4. Eeprom:
Read/write/erase eeprom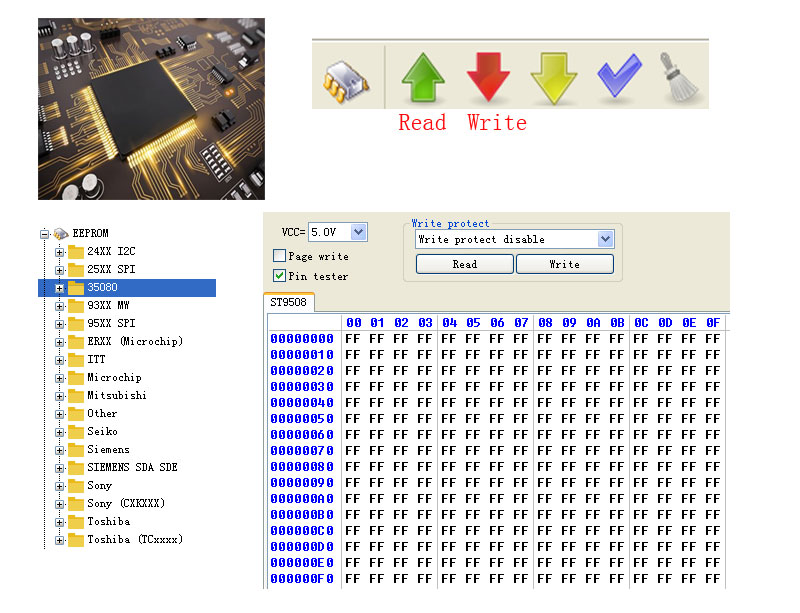 5. Immo:
Program and copy chips for cars and truck
Unlock keys
Cover Toyota smart keys: reset key prepare
Write a key by immo dump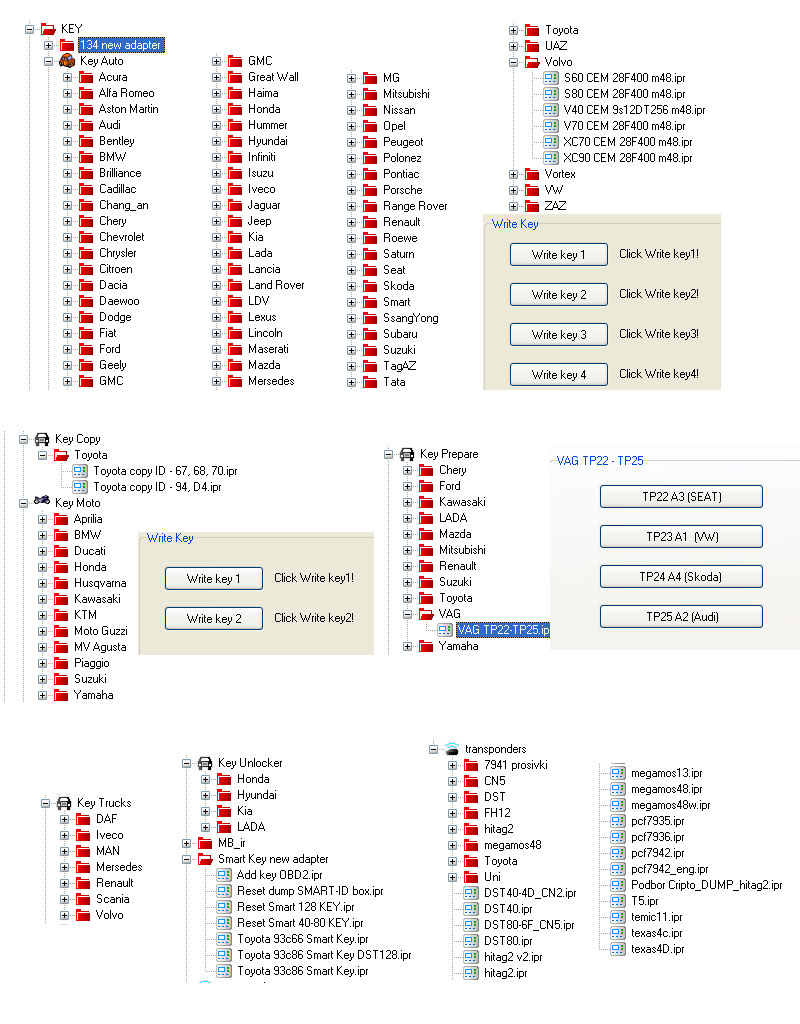 6. Mcu:
Read and write chips
Cover chips Atmel, Fujitsu and microchips Motorola, NEC v850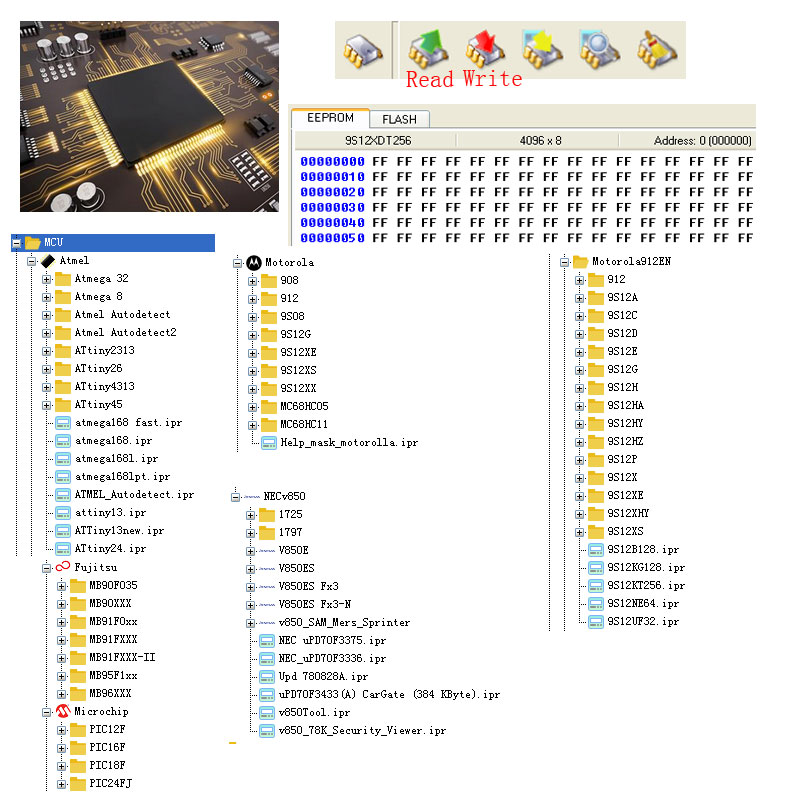 7. Special functions:
Mile to km
Pincode from dump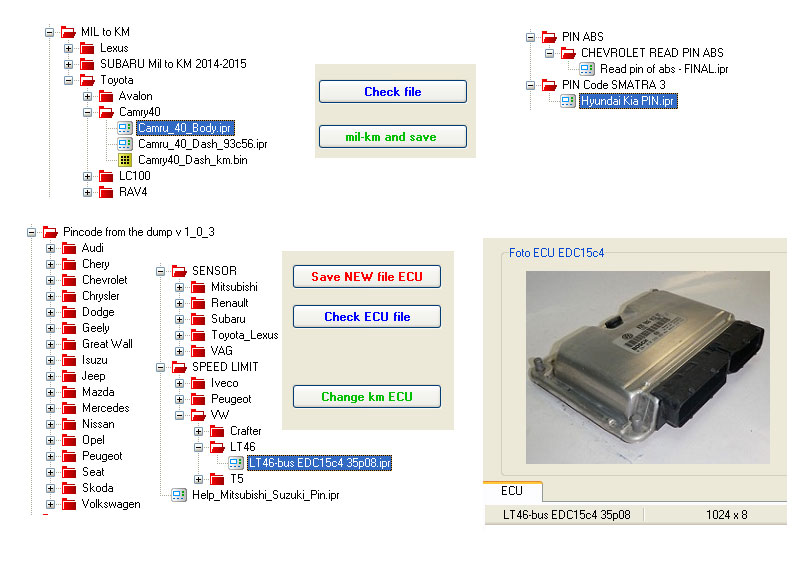 Connection: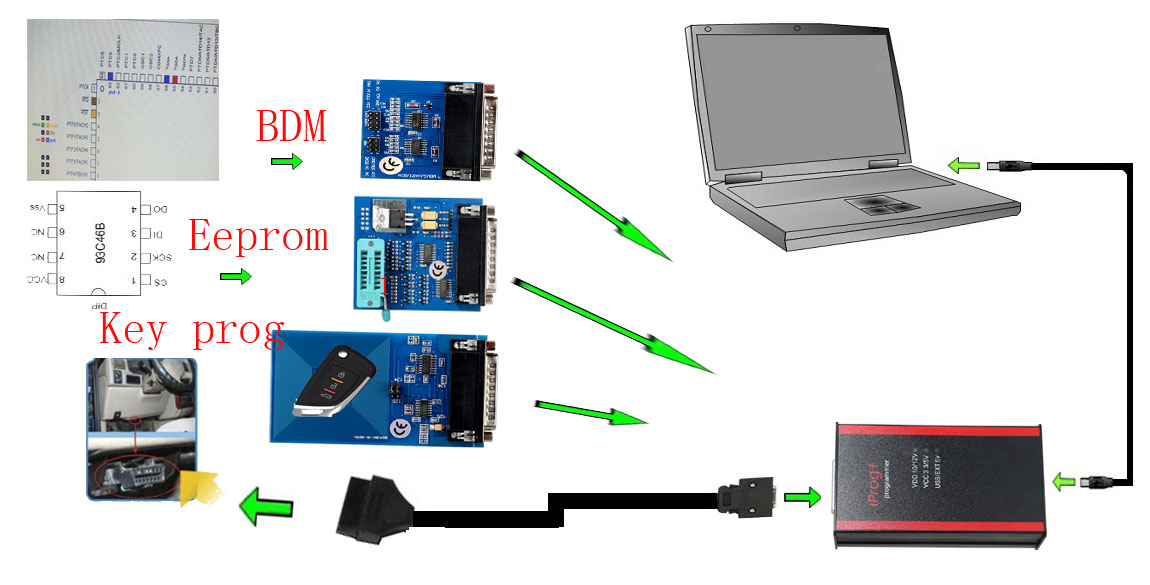 Work with automotive microelectronics:
Work with odometers on OBDII connector
Work with odometers on the table through adapters
Work with multimedia unlocking the tape recorder
Work with keys (IMMO, Transponders), copying, preparation, unlocking
Work with IMMO-Key Auto dumps
Work with the airbag computer, deleting crash data
Transfer readings from miles to km
Read and write processors and its used in cars
Removing the particulate filter in the dump
Working with keys to the intercom
Realign Pin cod from dump (some brands)
Control board number, + scripts full Base number. Ability to update!
All adapters are tested for performance!
Full Package: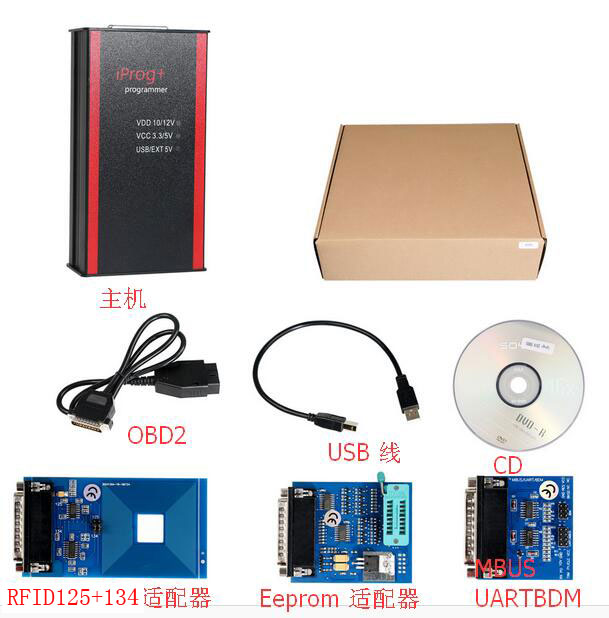 1pc x iprog+ Main Unit
1pc x RFID 125+134 adapter
1pc x Eeprom adapter
1pc x UARTBDM adapter
1pc x OBD Cable
1pc x USB
1pc x CD

Contact information:

Phone Number: 86-18995643579

E-mail:Sales@EOBDII.fr

Skype:sales@eobdii.fr

Whatsapp: 86-18995643579



Avis: Avant de faire la commande sur mon site, s'il vous plaît enregistrer votre compte paypal pour protéger la transaction.


Quel est le sens de QC marque sur produit?

1. Le QC marque signifie que ce produit a passé letest de notre ingenieur.
2. Le QC marque signifie que le produit est de notre société.
3. Le QC marque signifie que le produit obtiendra la garantie.

Attention les risques viennent de la douane:

Les colis DHL envoyés vers l'outre-mer de la france (Martinique, Réunion, Guadeloupe etc. ) ont peut-être des frais de douane, merci de votre compréhension.