Description du produit
WIFI Elm327 is a versatile, all-round high-tech automotive electronics products, with the vehicle ECU computer interface and data synchronization, achive the vehicle electronic control system monitoring; The internal functions of the vehicle will be setting  through the vehicle ECU computer system, the driver can be more humane to use their own car.
KOLSOL ELM327 WIFI OBD2 Scanner V1.5 ELM327 Diagnostic Tool with Switch modified for Ford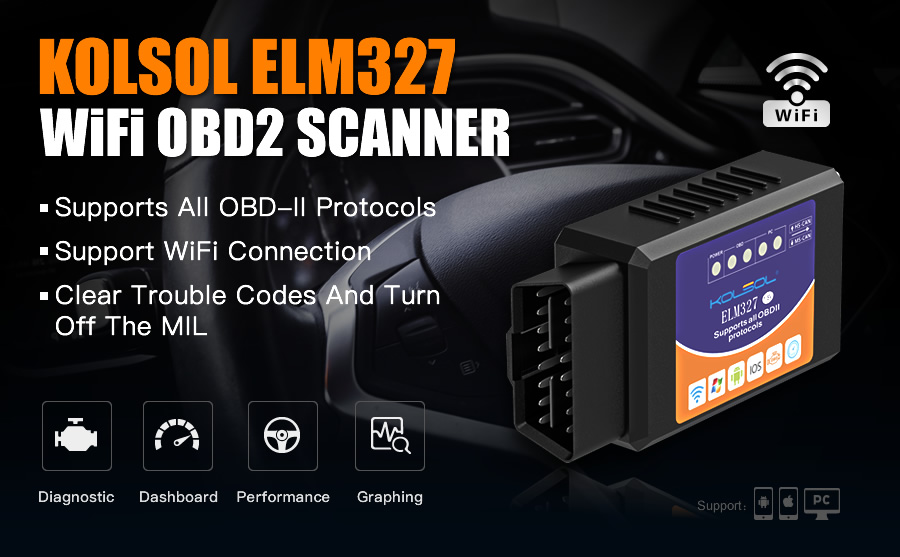 Kolsol ELM327 Highlights:
1.The modified version of the ELM327 converts the HS-CAN and the MS-CAN.
2.It supports all OBD-II protocols.
3.Retrieve Fault Codes (DTCs) and clear Check Engine lights.
4.support FORD models open hidden function.
5.In addition to adding functionality to Ford, the device can also be used as a regular OBD2 / EOBD diagnostic on a vehicle.
6. Supported System: IOS ,Windows XP, Windows 7, Android, Symbian.
V1.5 ELM327 Functions:
1.Read diagnostic trouble codes, both generic and manufacturer-specific, and display their meaning (over 3000 generic code definitions in the database).
2.Clear trouble codes and turn off the MIL.
3.Display current sensor data, including:
l Engine RPM
l Calculated Load Value
l Coolant Temperature
l Fuel System Status
l Vehicle Speed
l Short Term Fuel Trim
l Long Term Fuel Trim
l Intake Manifold Pressure
l Timing Advance
l Intake Air Temperature
l Air Flow Rate
l Absolute Throttle Position
l Oxygen sensor voltages/associated short term fuel trims
l Fuel System status
l Fuel Pressure
Many others...
Vehicle Coverage:
| | |
| --- | --- |
| America | Chrysler, Dodge, Jeep, Ford, Chevrolet, Cadillac, Lincoln, Buick, Hummer, etc. |
| Asia | Honda, Nissan, Lexus, Toyota, Mazda, Mitsubishi, Hyundai, Kia, Isuzu, Suzuki, Land Rover, Daewoo, Chery, BYD F3/F0, Infiniti, Subaru, etc. |
| Europe | Audi, BMW, Citroen, Fiat, Mercedes, Opel, Peugeot, Renault, SEAT, Skoda, Volvo, Volkswagen, Jaguar, Lamborghini, Maserati, Bentley, Rolls Royce, Porsche, Opel, Lancia, Mclaren , Ferrari, etc. |
Other mainstream models that comply with the international standard obd2 agreement.
Supported Software:
Torque-pro
Dashcmd
ScanMaster-ELM
scantool_net113
Forscan
FOCCCUS
Supported Protocols:
1. SAE J1850 PWM (41.6Kbaud)
2. SAE J1850 VPW (10.4Kbaud)
3. ISO9141-2(5 baud init,10.4Kbaud)
4. ISO14230-4 KWP (5 baud init,10.4 Kbaud)
5. ISO14230-4 KWP (fast init,10.4 Kbaud)
6. ISO15765-4 CAN (11bit ID,500 Kbaud)
7. ISO15765-4 CAN (29bit ID,500 Kbaud)
8. ISO15765-4 CAN (11bit ID,250 Kbaud)
9. ISO15765-4 CAN (29bit ID,250 Kbaud)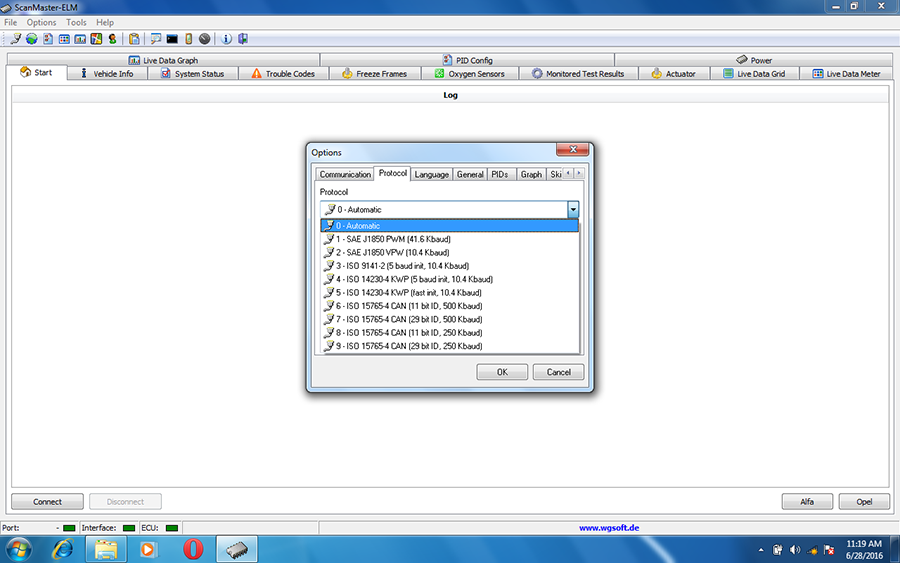 Specifications:
SSID: WiFi OBD
IP: 192.168.0.10
Subnet: 255.255.255.0
Port: 35000
Range: 50 ft (Line of sight)
Antenna: Internal
Power Consumption: 0.75 Watts (With Power Switch)
Wifi Standard: 802.11a/b/g
Operating Temperature: -15 to 100 Deg Celsius
Plastic: Automotive Grade
Physical Dimensions: 2.75 x 1.25 x 1.2 inches
ScanMaster-ELM Software Install :
You should follow the steps shown in the pictures below:
Step1: Open the ScanMaster-ELMv2.1 folder in the Computer-DVD/CD-RW Drive.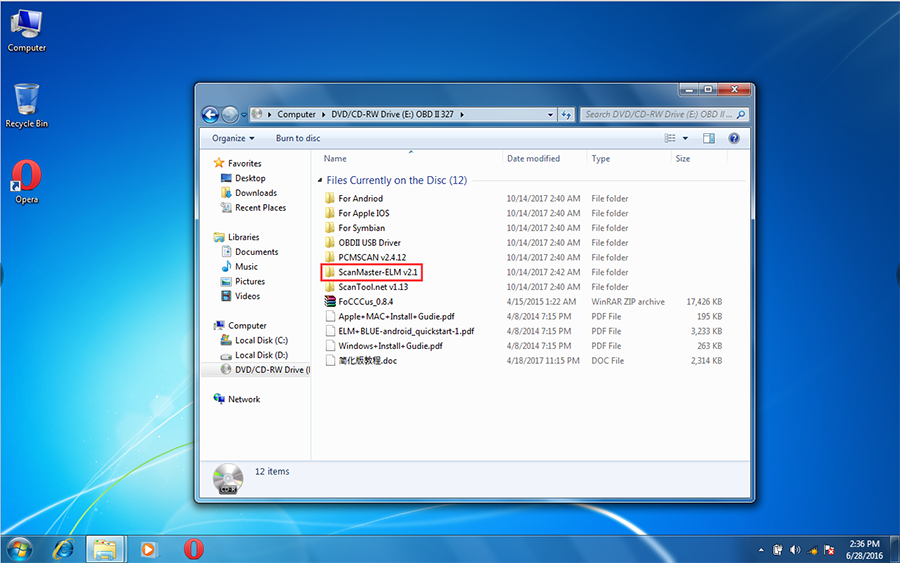 Step2: Double-click the ScanMaster-ELM_2.1.104.771 icon to start it.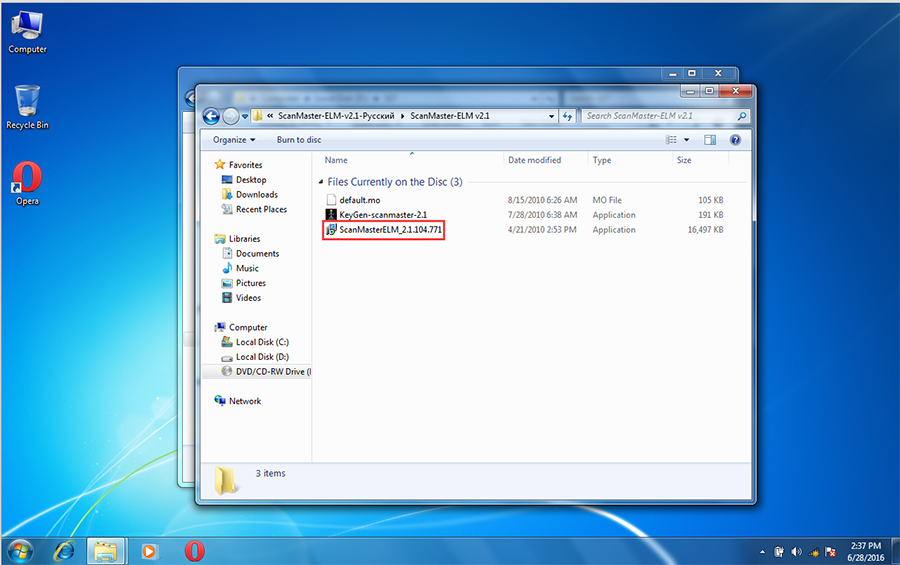 Step3: You will see the following picture and click [Next].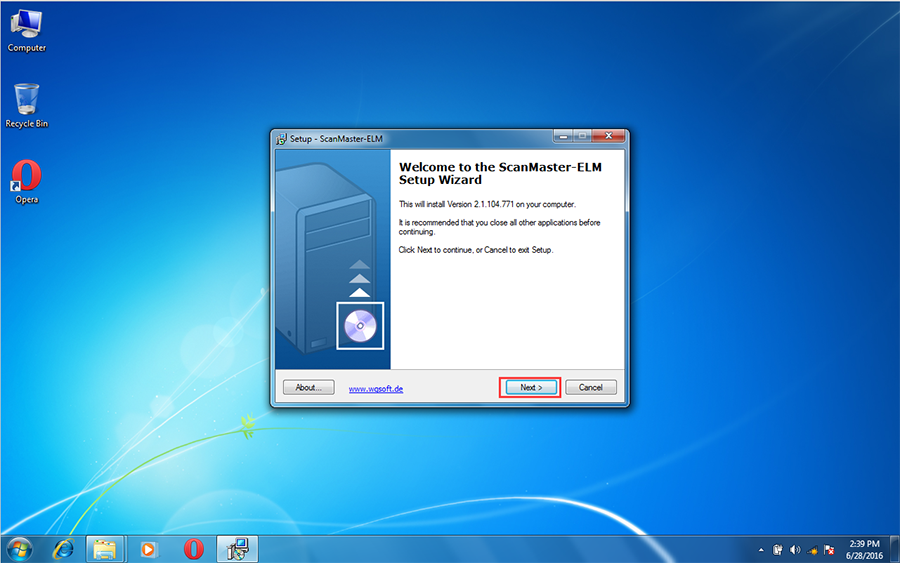 Step4: Select the [I accept the agreement] option and click [Next] button.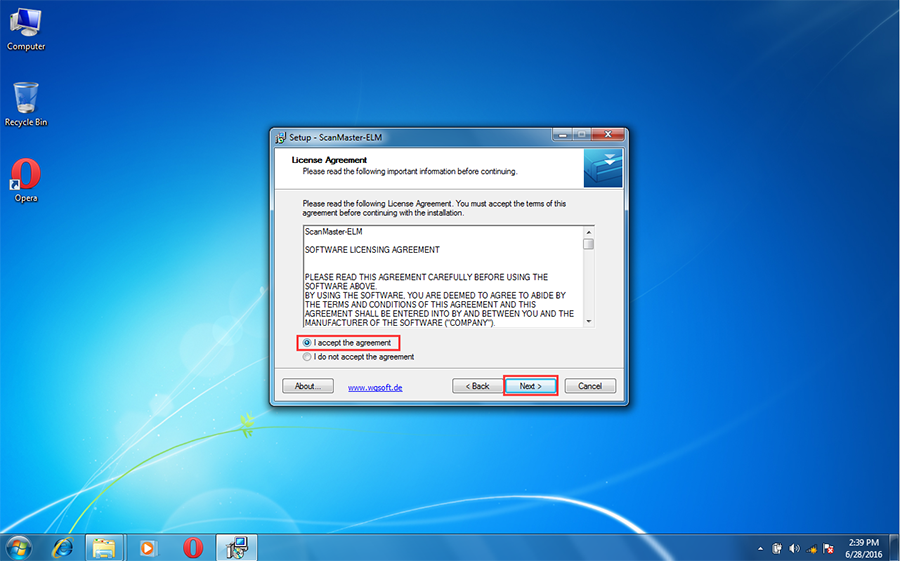 Step5: Select the target location for the installation software.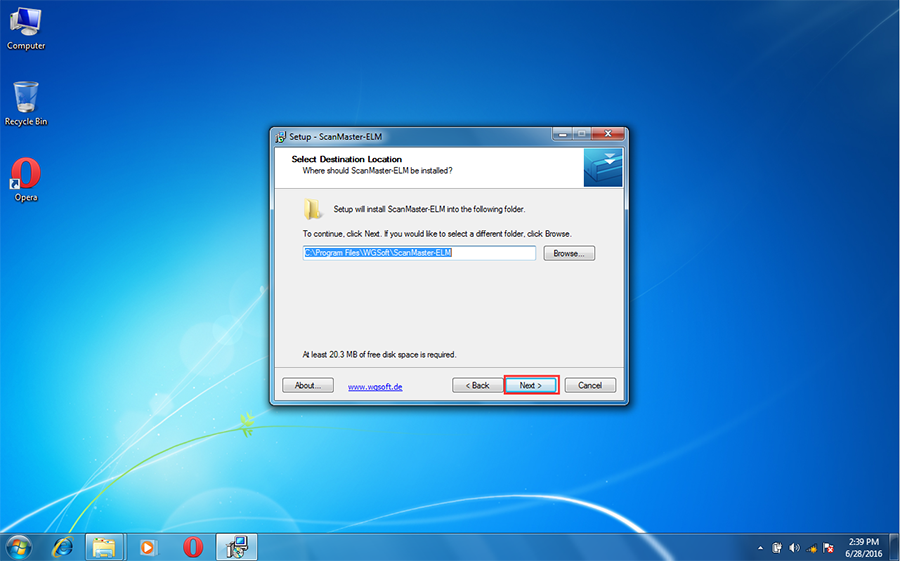 Step6: Successful installation,there would be a shortcut on the desktop.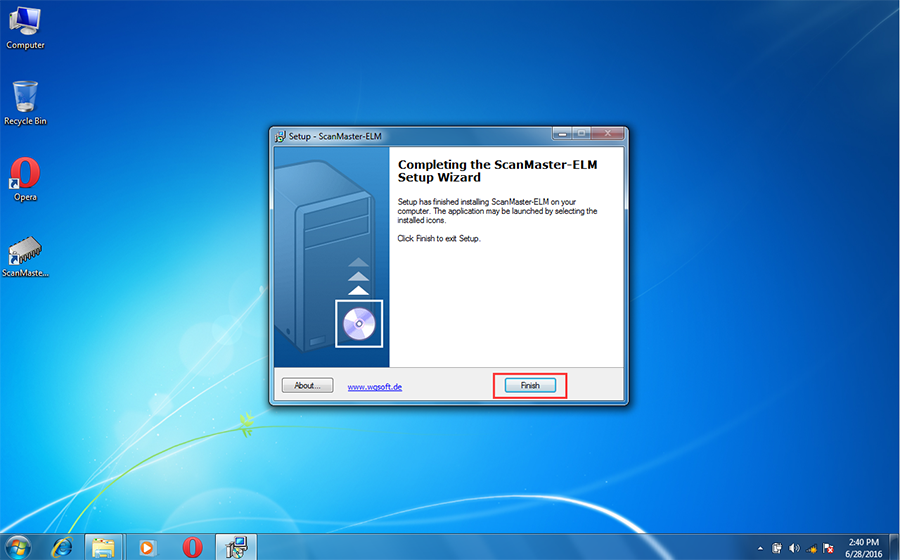 Step7: Open the software, set the complete user information and continue to operate.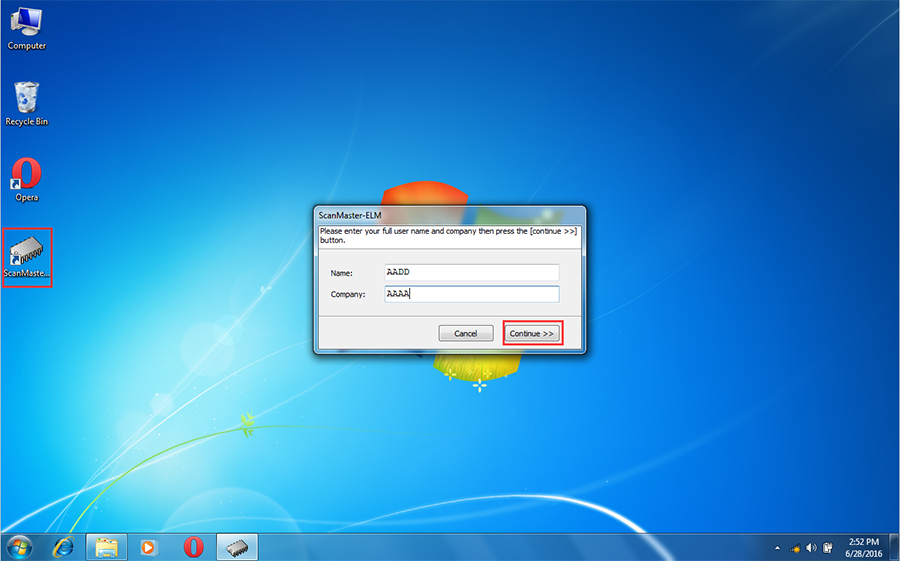 Step8: Double-click the KeyGen-scanmaster-2.1 icon to get the registration keys.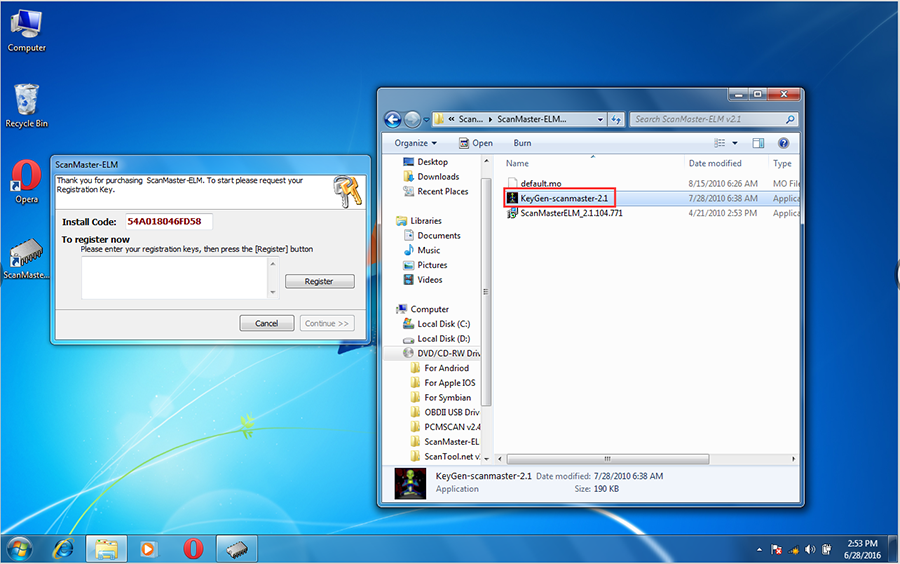 Step9: Enter the installation code and click[Generate Key] button.
Then enter the registration keys to complete the registration.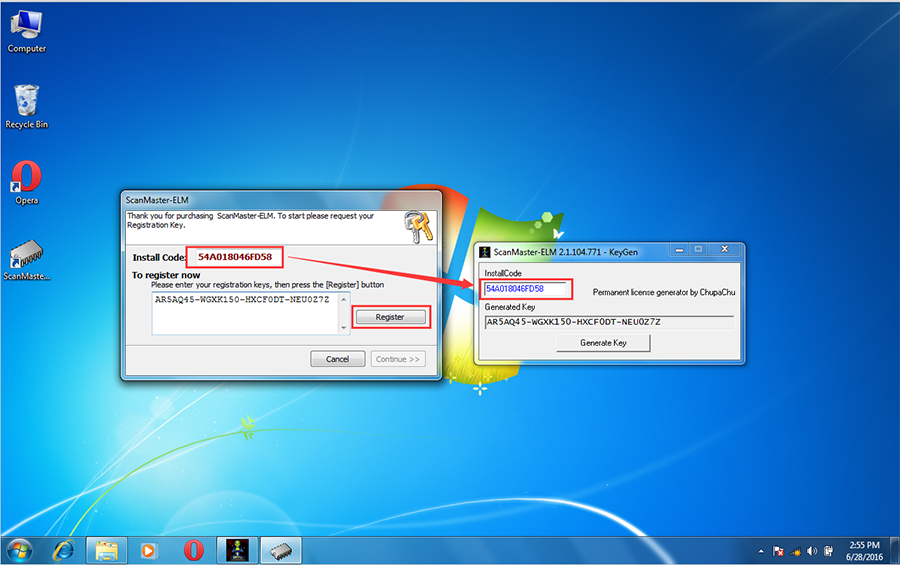 WIFI Connection:
You need to configure your PC or cellphone before you can use this software.
For example, on a PC you should follow the steps shown in the pictures below: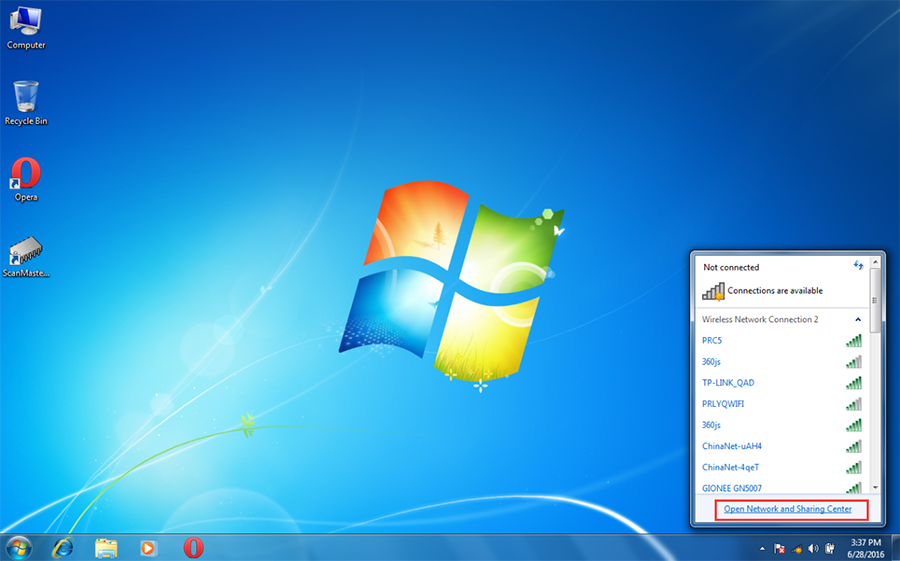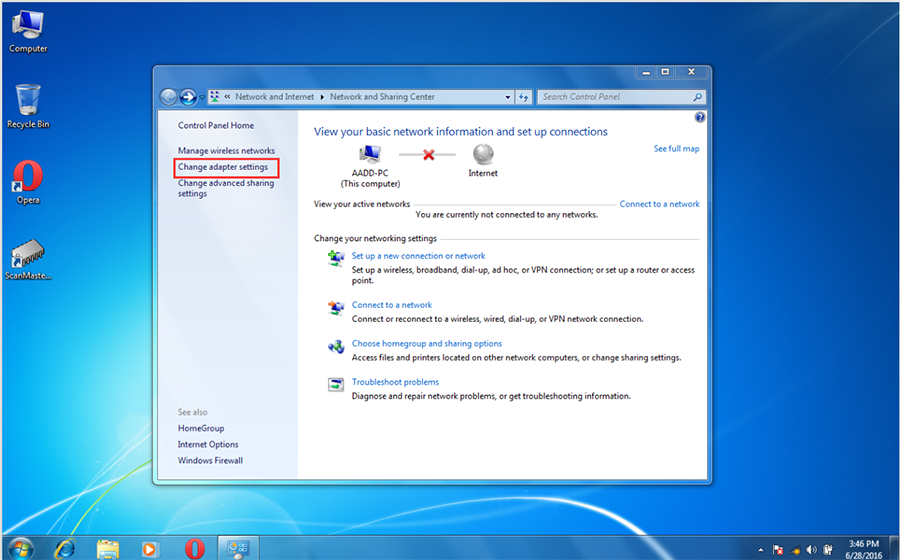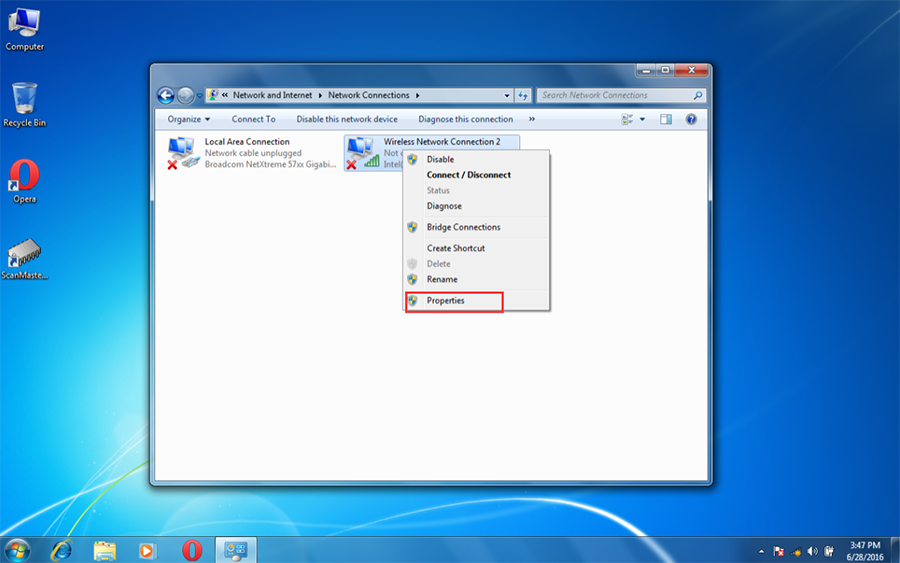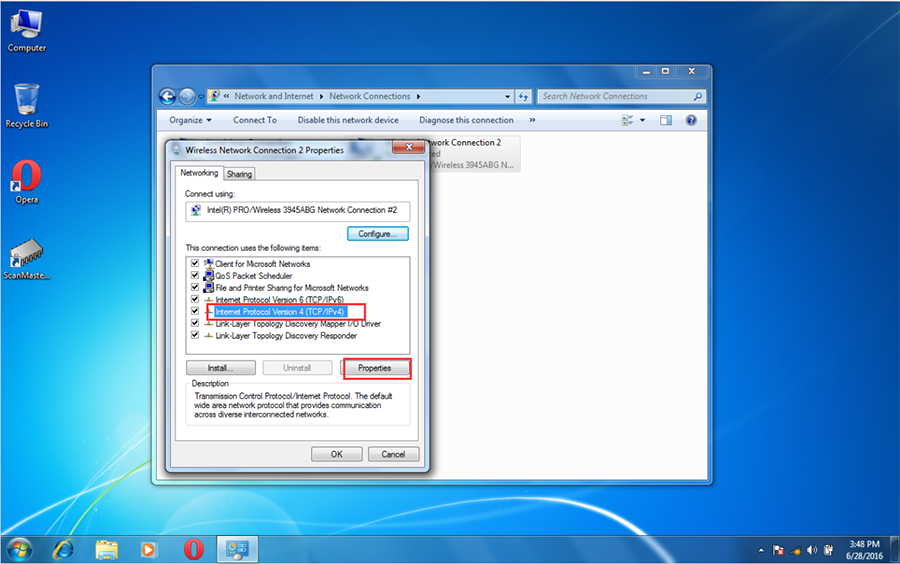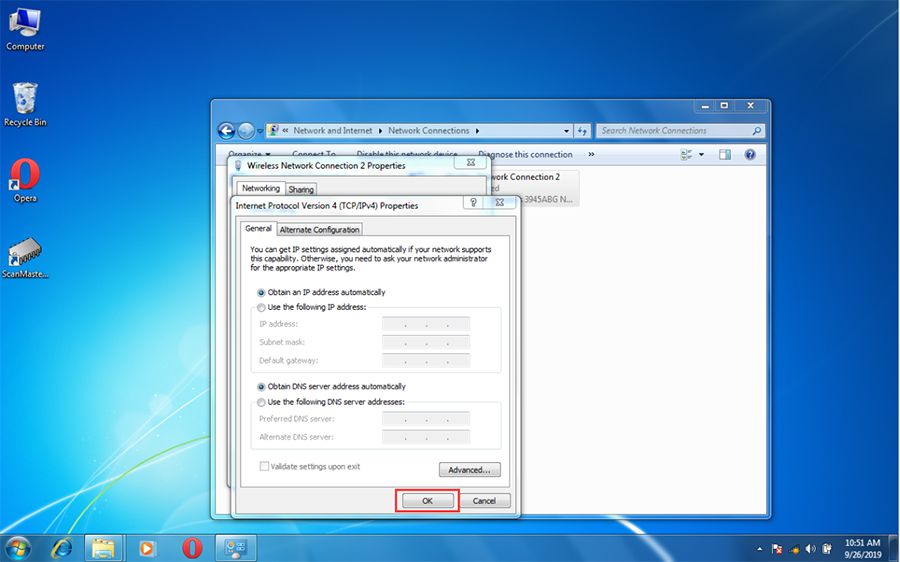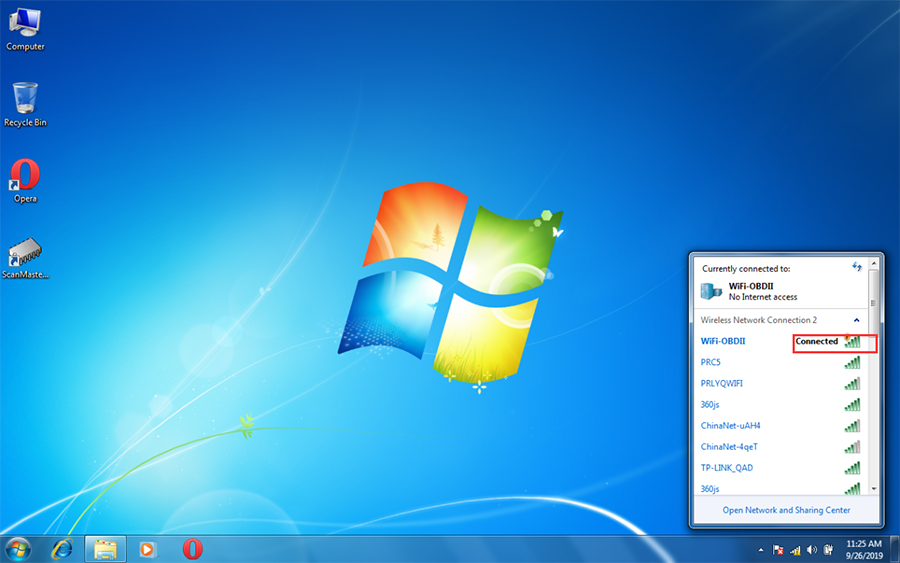 ScanMaster-ELM Software Usage:
Double-click the
ScanMaster-ELM
icon to start it.
Click the button, choose WLAN in the drop list which resides in the tab named Communication.
Enter IP address 192.168.0.10 and port number 35000. Click [OK].
Now the software is ready to use.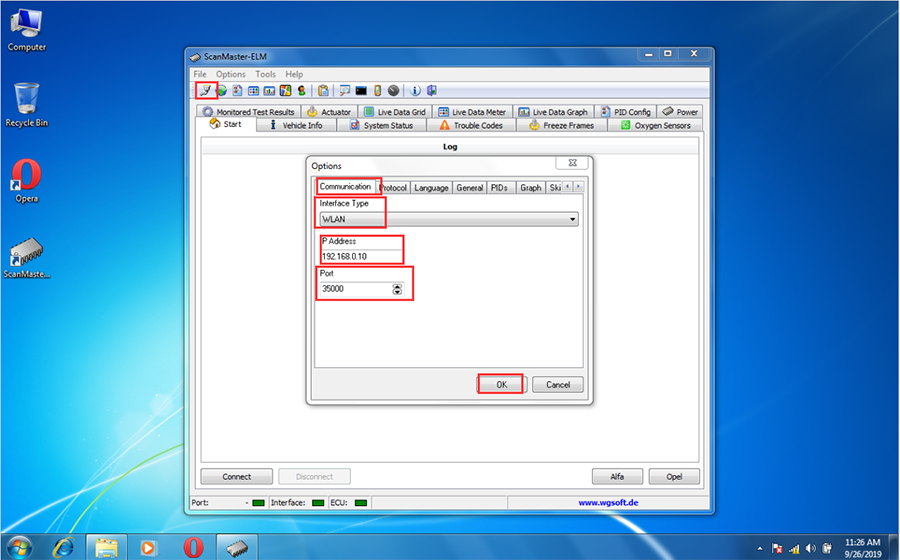 Choose the language you need.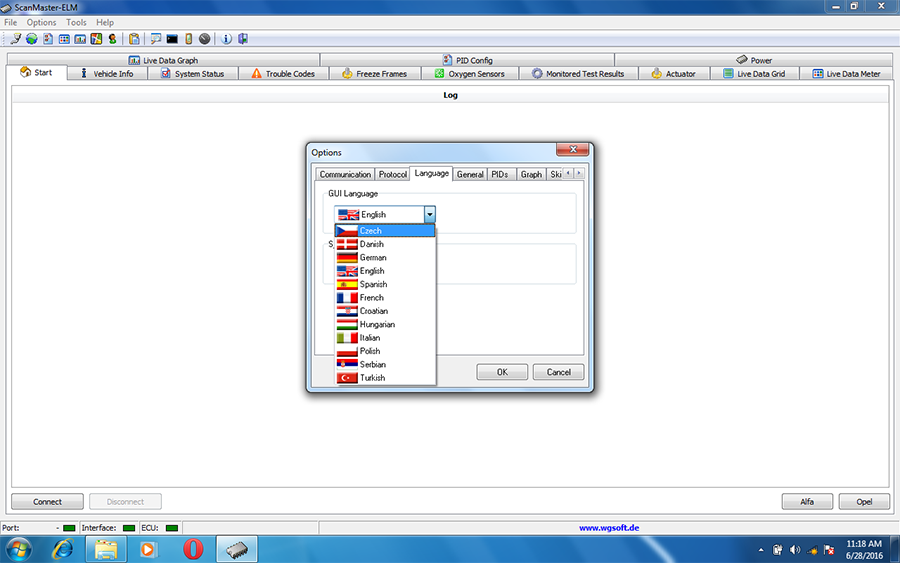 Click the [Connect] button in the lower left corner to connect the device.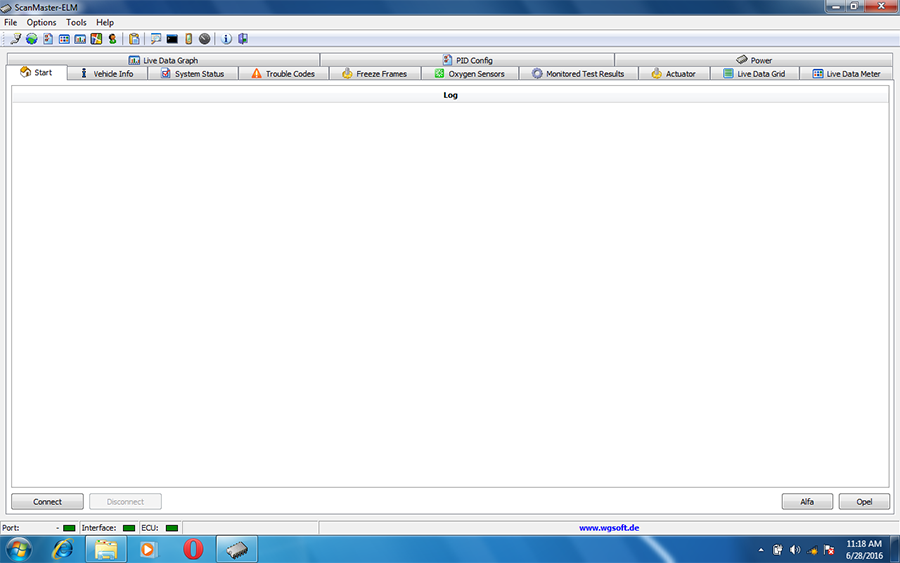 The software is running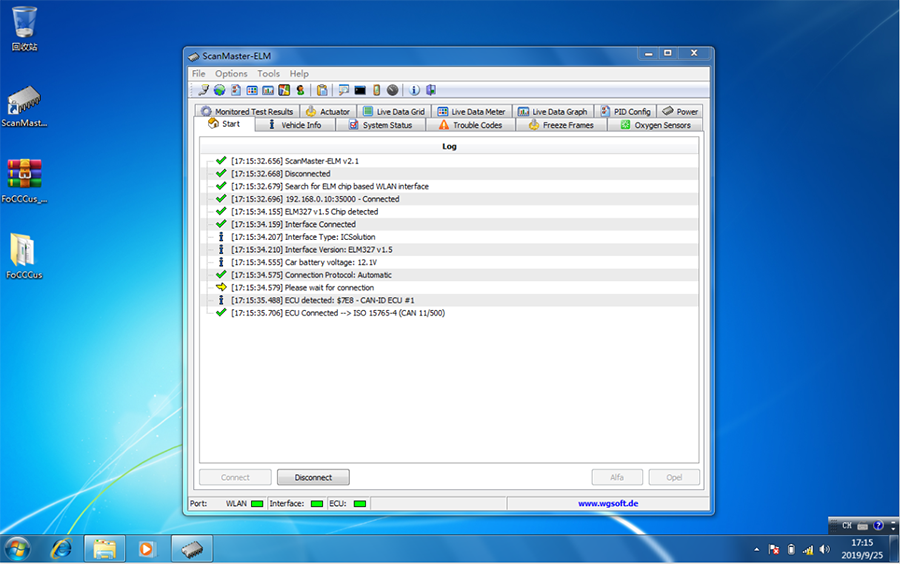 Read Trouble Codes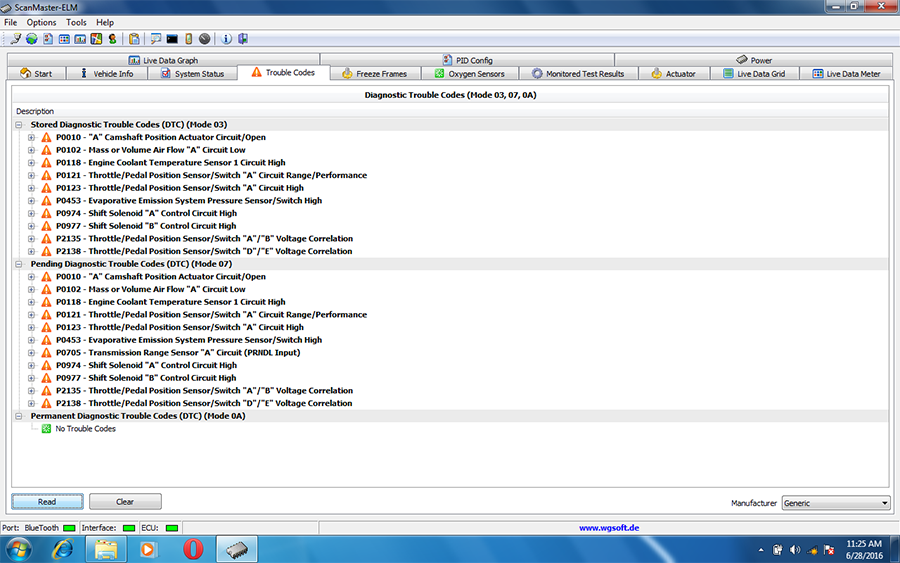 Read Live Data Grip
FoCCCus Software Usage:
Open the FoCCCus folder and you will see the FoCCCus icon.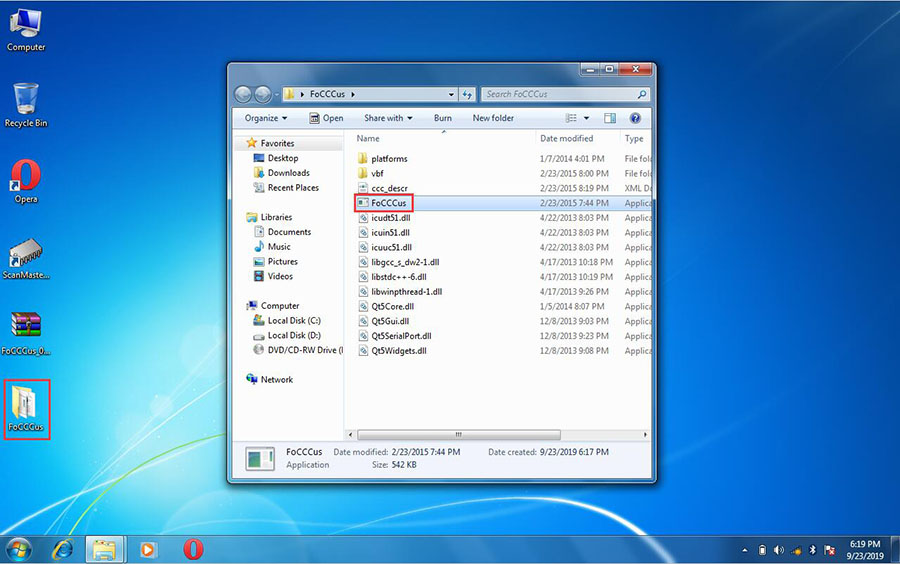 Software port settings and device manager detected ports, both must be consistent.
Select the language and click the [Open] button.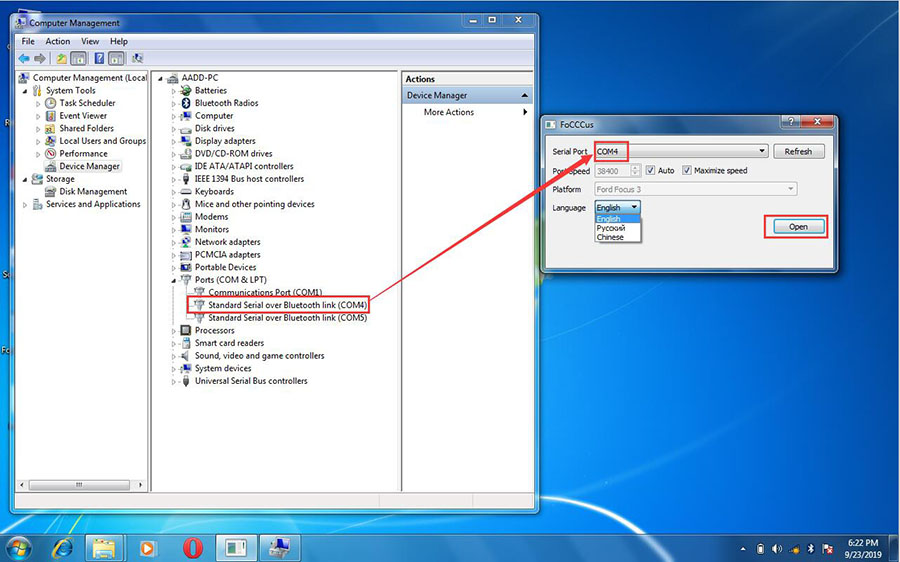 These are what you'll see when the software is running: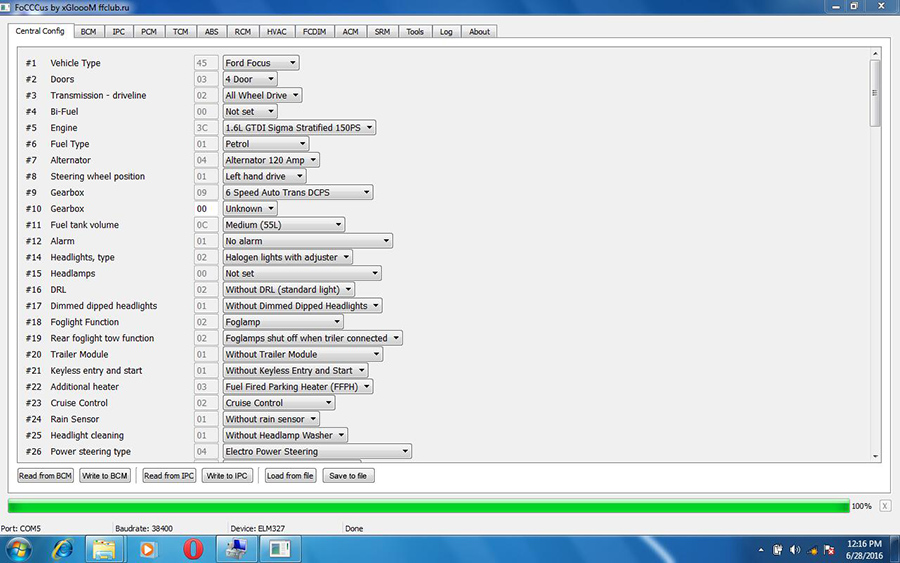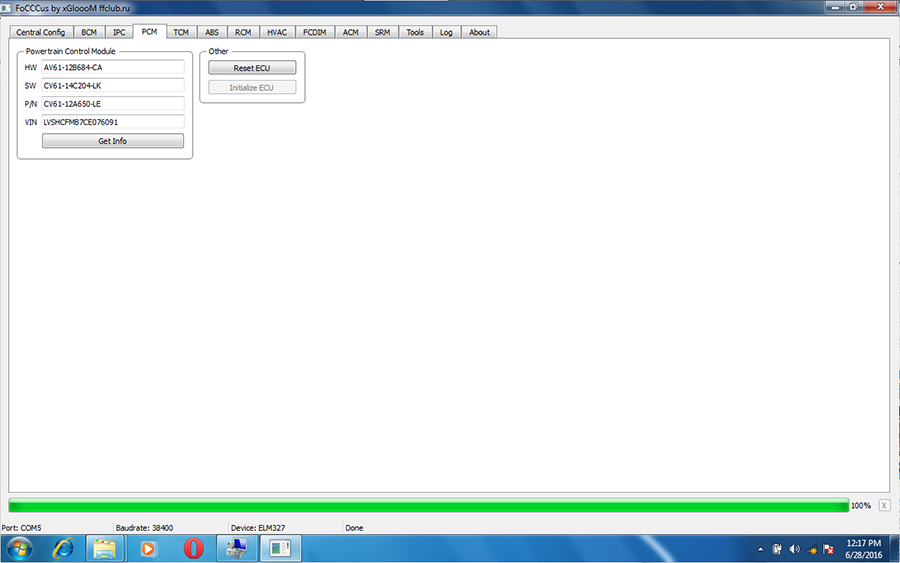 Package includes:
1PC x KOLSOL ELM327 WIFI OBD2 Scanner V1.5
1PC x CD-ROM

Contact information:

Whatsapp: +8618995643579

E-mail:Sales@eobdii.fr





Méthode d'expédition et délai de livraison:

Navire d'entrepôt de l'UE: 3-7 jours ouvrables. Il y a des produits chauds dans l'entrepôt britannique. Expédier de l'entrepôt britannique n'est pas nécessaire pour payer les droits de douane.
Expédition DHL: 5-7 jours ouvrables. Parfois, il y a des droits de douane, nous allons donc déclarer un prix inférieur sur la facture. Si l'adresse est une région éloignée, vous devez payer le fret à distance ou nous l'enverrons par une autre méthode.
Yanwen Poste: 15-18 jours ouvrables, pas besoin de payer les droits de douane pour les pays européens et il n'y a pas de régions éloignées.
4PX Express: 7-10 jours ouvrables, il n'y a pas de taxe.

Kindly Note: Pour les clients de GUADELOUPE et MARTINIQUE et Réunion, il n'y a pas de bon service postal
Lorsque vous passez commande, veuillez choisir la méthode d'expédition express