ThinkDriver is a exclusive car health doctor for the car in your garage and only for your car.ThinkDriver is with full obdii function and all system diagnosis and 15 reset service functions
Thinkcar 2 THINKDRIVER OBDII Bluetooth Vehicle Diagnostic Tool


Hightlights of THINKDRIVER
1. Full system diagnosis.
2. Read/Clear all DTC type for entire vehicle system.
3. View and graph the real-time data flow of full system.
4. Test the acceleration timer from 0-100m.
5. Vehicle coverage more than 115 brands.
6. Support full OBD protocol after 1996.
7. Equipped with VIN code auto scan.
8. Small design, dustproof, shockproof, easy to carry and store
9.ISO 14230-4(KWP2000) IOS 15765-4(CAN) ISO 9141-2(IOS) ISO14229(UDS) SAEJ 1850(VPW&PWM)
10. Support Multi-Language
Thinkcar 2 Thinkdriver Cost
1.One VIN 14.95USD get 2 free reset(ABS+SAS) ,use for 1 year
2.One Reset 9.95UDS,only can be used on vehicle with bind VIN and for 1 year
3.For new buyer,get 1 VIN+2 Reset
THINKDRIVER Full System Diagnositcs
This option allows you to detect whether the system parameters are normal or not. It mainly including Drive System, Chassis System, Body System, Electrical system.
Read and erase codes for all available systems, turn off MIL light (Indicator light), display live data in text, graph & analog for easy data review.
THINKDRIVER ALL 10 Mode OBDII/EOBD Functions:
Mode 1:Read live data stream
Mode 2:Read freeze frame data
Mode 3:Read DTCs(diagnostic trouble codes)
Mode 4:Clear dtcs
Mode 5:Oxygen sensor monitoring
Mode 6:System monitoring
Mode 7:Read pending DTCs
Mode 8:Control operation of on-board system
Mode 9:Read vehicle information
Mode 10:Request emissions-related diagnostic trouble codes with permanent status after a clear/reset emission-related diagnostic information.
THINKDRIVER supports 15 Maintenance RESET Functions:
ABS and SAS are free, if you want other reset service, you can buy it from Thinkdriver APP.
1.Oil Lamp Reset Service :
allows you to perform reset for a new calculation of Engine Oil Life system once changed the oil.
2.EPB service:
it is important in the maintenance of electronic braking system's safety and efficiency.
3.BAT battery service :
allows the scan tool to evaluate the battery charge state, monitor the close-circuit current, register the battery replacement, and activate the rest state of the vehicle.
4.DPF service :
specially works for Diesel Particulate Filter system with DPF regeneration, DPF component replacement teach-in and DPF teach-in after replacing the engine control unit.
5.SAS service:
helps clear the fault steering angle sensor memories and plays an important role in the steering angle sensor calibration.
6.TPMS service :
makes sense in displaying sensor IDs from the vehicle's ECU, inputting TPMS sensor replacement IDs and testing sensors.
7.IMMO Key Programming:
the unique car key programming and read pin code function, it is mainly used to disable the lost vehicle keys and program a new replacement key fob.
8.ABS Bleeding :
ABS brake bleeding to get a firm brake pad after air exhaustion after repair ABS pump system
9.Sunroof Reset:
The sunroof memory generally needs to be reset when the vehicle's battery is replaced or the car dies
10.Suspension Reset:
Try reset electronic suspension air ride with the massage system close all doors koeo flip through measage system go to suspension reset or on off
11.Gearbox Reset
Procedure Reset Transmission Adaptive Learning DIY. Start the car and drive. Once you perform this procedure the Engine Control Unit (ECU) and Transmission Control Unit (TCU) will work together to learn how you drive by monitoring your driving pattern.
After you follow this programing method of the TCU / ECU drive the car.
12.AFS Headlamp Reset
'AFS' means Adaptive Front lighting System (at night with the Bi-Xenon headlights) it swivels either side, pressing that button means they stay pointing straight ahead and don't turn when you turn the steering wheel
13.Injector Coding
Leaking injectors and some dead injectors can be missed even when an injector is disabled. Otherproblems with the ignition system and mechanical components also may not show an rpm loss when aninjector is turned off
14.Throttle Adaptation
The throttle body is a tube containing a pivoting flat valve (butterfly) that is used to control the amount ofair entering an engine. In an electronically fuel injected car, a throttle position sensor and air flow sensorcommunicate with the computer,
which supplies the corresponding amount of fuel needed at the injectors. It must need re-learning throttle sensor position after clearing or repair
15.Gear Learning:
The scan tool monitors certain camshaft position sensors signals to determine if all conditions are met to continue with the procedure for Engine running
What's More
1.Auto Detect car's vin in 10 seconds,
2.Support printed car health report,
3.Acceleration test: test the 100 meter acceleration time
4.Community support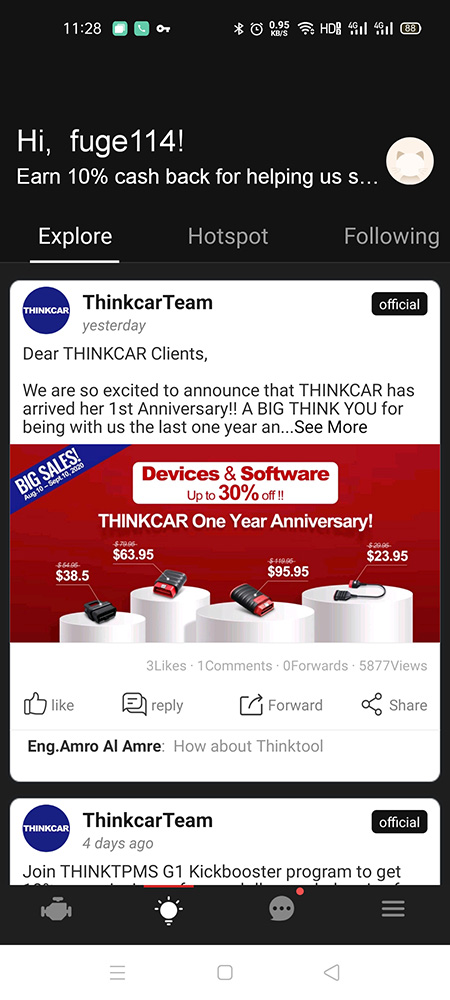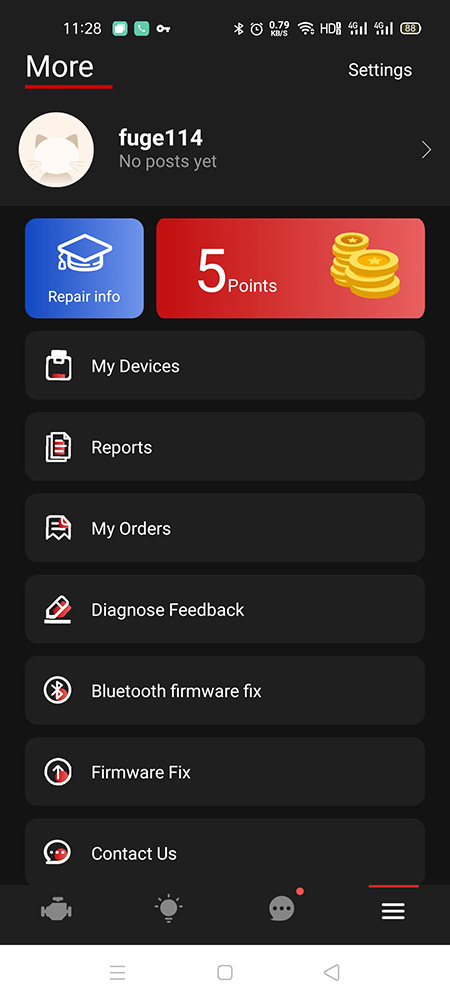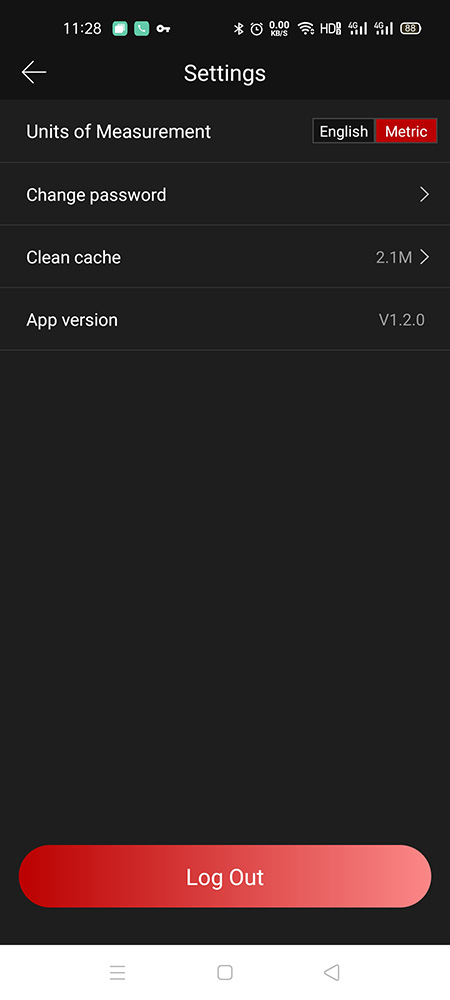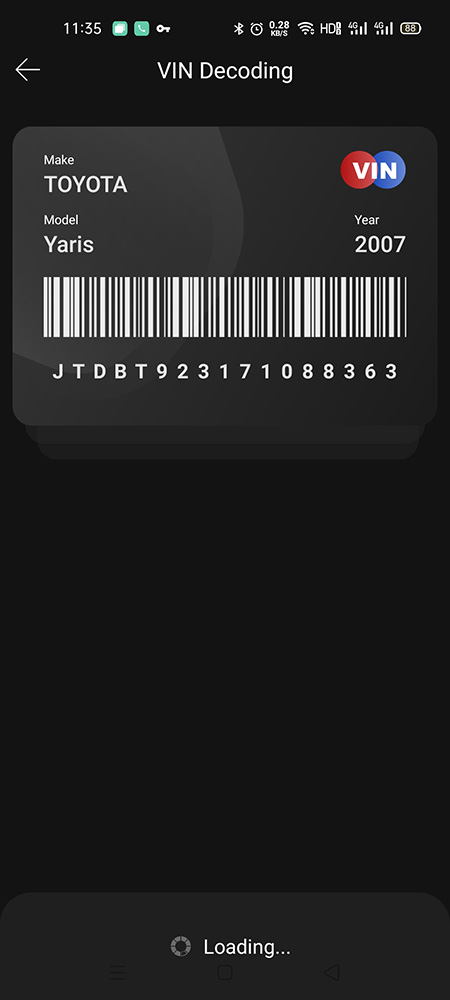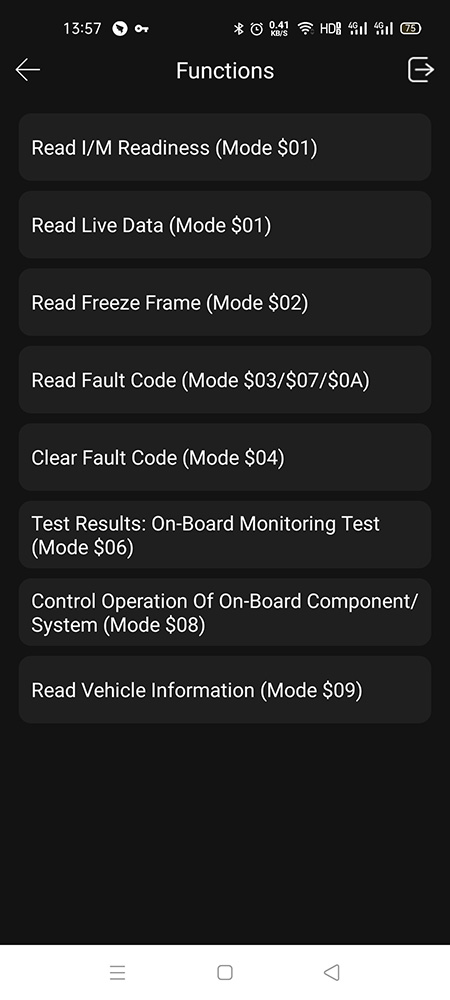 Package includes:
1pc x THINKRIVER OBDII Bluetooth Scanner