Description du produit
Latest V54 FGTech Galletto 4 Master 0475 EURO Version
Model name:FGTECH 0475
Software Version:V2012
Update:By link
Car Models:For both cars,trucks...
Languages:English, Spanish, French, Italian, German, Czech, Portuguese, Turkish
Functions:ECU Programmer
Computer requirements:Win XP ,Win7 32bit
Latest V54 FGTech Galletto 4 Master 0475 EURO Version

FGTECH FW0475 Install/User Note
1 When you install it,you can keep online,but please close all anti-virus software.
2 Our Version has fixed all unstable problem and errors,and also tested it on both cars and trucks.
3 This version is newest firmware 0475,the software version is 2012v,but not same as old fgtech,cannot work on old fgtech,please notice,if your CD is broken,you can ask us for software download link.With original FR232 USB bridge and relays.

FGTech 0475 Galletto 4 Full Master PCB Show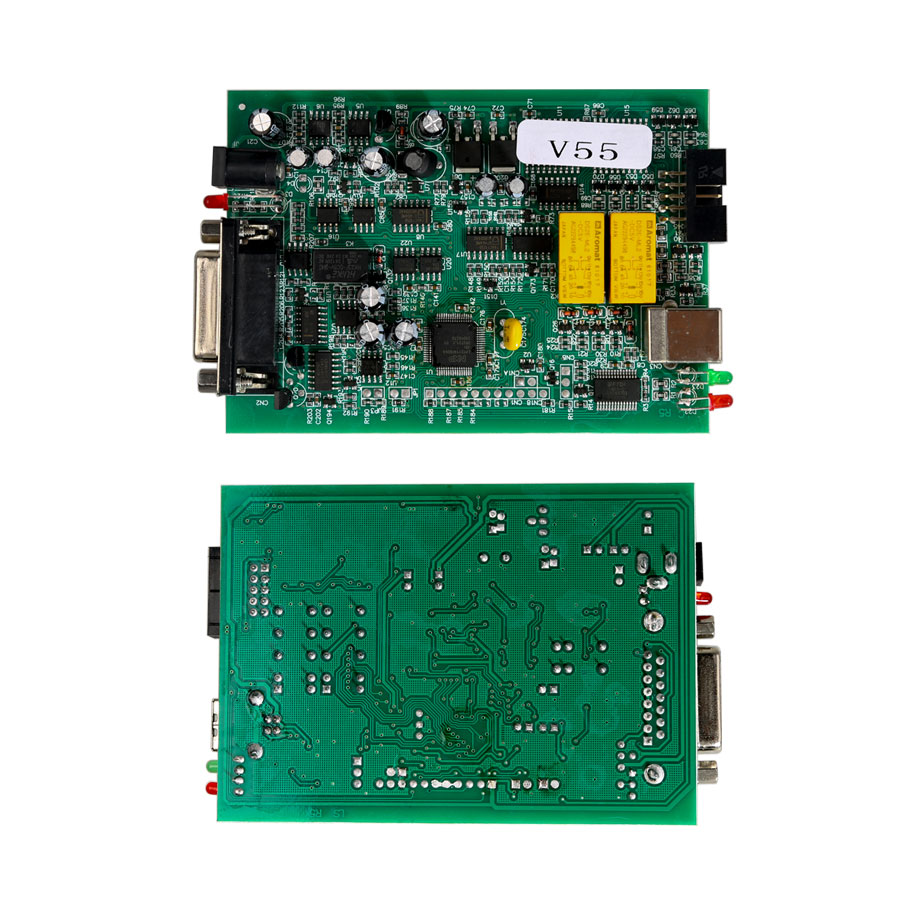 What's new list of FGTECH 0475 as Old 0386 Version
11/12 - OBD driver SSangyong Delphy DCM3.7 Read/Write, Checksum
11/12 - OBD driver for Ferrari 458 Italia MED9.6 Ecu Master and ECU Slave Read/Write, Checksum
10/12 - OBD driver for Fiat/Alfa/Lancia Twinair/Multiair 8GMF and 8GSF Read/Write, Checksum
10/12 - OBD driver for Mazda 5, Mazda 6 2.0 Diesel ECU RF8x Read/Write, Checksum
10/12 - OBD driver for Mazda 5, Mazda 6 2.0 Diesel ECU RF7x Read/Write, Checksum
09/12 - OBD driver for Simos 10.xx VAG 1.2 TSI Read/Write, Checksum
09/12 - OBD driver for CRD 3.xx Mercedes 2200 CDI Read/Write, Checksum
09/12 - Simos PCR2.1 VAG 1.6 TDI Unlock Boot Tool - Read/Write EEPROM
09/12 - OBD driver Simos PCR2.1 VAG 1.6 TDI Read/Write, Checksum
08/12 - RSA recognition Peugeot Bipper
08/12 - RSA recognition Citroen Nemo
08/12 - OBD driver Driver for writing Bosch EDC16C34/5 Peugeot Bipper Read/Write, Checksum
08/12 - OBD drive Driver for writing Bosch EDC16C34/5 Citroen Nemo Read/Write, Checksum
07/12 - OBD driver Delphi DCM3.5 for Tata Safari Read/Write, Checksum
07/12 - Checksum recognition for DCM3.7 Ssangyong
07/12 - Checksum recognition for DCM3.7 Opel and Saab
07/12 - Checksum recognition for DCM3.7 Kia and Hyundai
07/12 - Boot Visteon ST10F275 RX-TX Mode
07/12 - Boot ME7.9.10 ST10F275 RX-TX Mode
06/12 - Checksum recognition for Denso Subaru Tribeca
06/12 - Boot Mitsubishi MH7203 Hyundai
06/12 - Checksum recognition for Denso Nissan L200
06/12 - Checksum recognition for Denso Nissan X-Trail
06/12 - OBD driver Opel Simtec75 CAN Read/Write, Checksum
05/12 - OBD driver Porsche SDI3 CAN Read/Write, Checksum
05/12 - Corvette Utility CAN for change VIN, Code Align, Erase Errors
05/12 - Corvette Utility VPN for change VIN, Code Align, Erase Errors
05/12 - OBD driver Renault SID305 CAN Read/Write, Checksum
05/12 - OBD driver Maserati ME9 CAN Read/Write, Checksum
04/12 - Tool Boot Hitaci Phase 3
04/12 - Tool Boot Hitaci Phase 2
04/12 - OBD driver Fiat ME17.31 CAN Read/Write, Checksum
04/12 - Boot Mitsubishi for L200 MH8102F
03/12 - Boot Mitsubishi for Lancer EVO MH7202
03/12 - Fiat MJ8DF CAN Serial Injectors
03/12 - Fiat MJ8DF CAN Serial Injectors
02/12 - OBD driver Fiat MJ8DF CAN Read/Write, Checksum
02/12 - OBD driver Fiat MJ8DF K-line Read/Write, Checksum
02/12 - OBD driver Mercedes Delphi CRD2.xx CAN Read/Write, Checksum
01/12 - OBD driver Ford Delphi DCM3.5 CAN Read/Write, Checksum
01/12 - OBD driver PSA Delphi DCM3.5 CAN Read/Write, Checksum
01/12 - OBD driver VAG Simos 3xx Boot mode 29F400 C167 Read/Write, Checksum
12/11 - OBD driver VAG Simos 9.1 Boot mode 29F400 C167 Read/Write, Checksum
12/11 - OBD driver VAG Simos 7.1 Boot mode 29F400 C167 Read/Write, Checksum
12/11 - OBD driver VAG Simos 33 K-line serial Read/Write, Checksum
12/11 - OBD driver VAG Simos 32 K-line serial Read/Write, Checksum
12/11 - OBD driver VAG Simos 3PG K-line serial Read/Write, Checksum
12/11 - OBD driver VAG Simos 3PE K-line serial Read/Write, Checksum
12/11 - OBD driver VAG Simos 3PD K-line serial Read/Write, Checksum
12/11 - OBD driver VAG Simos 3PC K-line serial Read/Write, Checksum
12/11 - OBD driver VAG Simos 3PA K-line serial Read/Write, Checksum
12/11 - OBD driver VAG Simos 9.1 K-line Read/Write, Checksum
11/11 - JTAG MPC55xx
10/11 - New password Tricore Tprot V08-10
10/11 - OBD driver Renault Valeo V40, Read/Write, Checksum
10/11 - AUD Renesas
...
FGTECH 0475 Galletto V54 Description
1. FG Tech Galletto 4 Master V54 BDM-Tri Core-OBD is a famous chip tuning tool for all cars, trucks, motorcycles, Marine, BDM MPCxx, BDM Boot Mode, checksum.
This item cannot only work as FG Tech Galletto 4-Master, but can also work for BDM
2. FGTech Galletto 4-Master this new system developed with high-speed USB2 technology is the fastest and most secure product on the market, it is easy to install and use by anyone.
Boot Mode System:
Sak TC1766
Sak TC1767
Sak TC1792
Sak TC1796
Sak TC1797
NEW JTAG - BDM - MOT - FREESCALE :
Freescale MPC 5553/5554/5565/5566 NEXSUS PORT New IAW MJD 8F2 - Mair 8GMF
New Delphy DCM3.5xx DCM3.7xx TRW
MOT Free scale MPC 555/556/561/562/563/564/565
MOT MC 68332 - MC YQQCU - MC 68377 Trionic 5/7/8 G-OPEL-SAAB
MOT MC 68376 Campi 01 Lambogini - Lotus
MOT MC 68336 MEMS D5
MOT ZC 439615 - ZC 439507 IAW FIT - V A G
New Line OBD protocols VPM Humer-Corvette-Munstang-Blazer-Cadilac
New Line OBD protocols Tx-Rx - Sbr - Mitsubischi - Hitachi - Denso ecu
All EDC17 MED17 is good always modify with Boot Mode .
Master Version:
Recovery Mode Completa
Funzione scan tool per eliminare i DTC
Function scan tool for erase the DTC
Controllo tensione di batteria auto in tempo reale
Check tension of battery car in real time
Automatic Checksum:
All old protocols included from MExx / EDCxx / Marelli / Siemens / Delpy / Lucas / Denso
Boot Mode C167x / ST10, Boot Mode With password Boch, Siemens
MOT MC68332 - MCYQQCU - MC68377, MC68376, MC68336, ZC439615, ZC439507
MOT Freescale MPC 555/556/561/562/563/564/565
Freescale MPC 5553/5554/5565/5566
BDM .
5-30V Car / Industrial Vehicles, L line / K line KWP, CAN
Can Bus V2.0 50Kb > 1000Kb
J1850 VPW PWM G-F
Rx Tx RS232,
RS 485,
Automatic setup Pull up K-L line 250, 500, 1000 ohm,
Automatic setup termination Can bus 0, 60,120 ohm,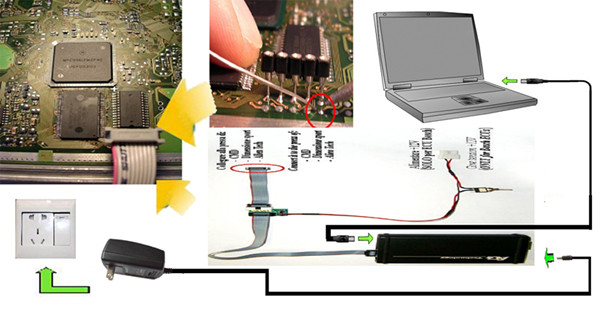 Package includes:
1pc x FGTECH Galletto 4-Master V54 Main Unit
1pc x ECU cable for boot
1pc xAdapter for BDM to CMD with BDM cables
1pc x BDM adapters
1pc x BDM connectors
1pc xPower cable
1pc x OBD2 cable
1pc xUSB cable (1.5meter)
1pc x CD
FGTECH Galletto 4 V54 Software Display
What difference between FGTECH FW 0475 EU Version and FGTECH FW 0386 :
1.FW 0475 EU Version fixed all unstable problem and errors which FW 0386 had. MCU, EEPROM , Relay, Resistance, Led, Solder, Pin, Capacitor these all are corrected
2. FW 0475 EU Version Adds new components, best usb bridge and relays. Work well with OBD / BDM / Boot / Tricore, However FW 0386 is not good at Tricore.
3. FW 0475 EU Version Adds much more and newer vehicles and ECU protocols than FW 0386
4. FW 0475 EU Version Support more OS : Win XP / Win7 32bit and 64bit / Vista,
FW 0386 can only work well with win xp.
5. FW 0475 EU Version is unlocked version ,You can use it online
FW 0378 must disconnect internet when using.
6. Their the main program of pcb is different .
7. FW 0475 version software is more user-friendly.

Contact information:

Whatsapp: +8618995643579

E-mail:Sales@eobdii.fr





Méthode d'expédition et délai de livraison:

Navire d'entrepôt de l'UE: 3-7 jours ouvrables. Il y a des produits chauds dans l'entrepôt britannique. Expédier de l'entrepôt britannique n'est pas nécessaire pour payer les droits de douane.
Expédition DHL: 5-7 jours ouvrables. Parfois, il y a des droits de douane, nous allons donc déclarer un prix inférieur sur la facture. Si l'adresse est une région éloignée, vous devez payer le fret à distance ou nous l'enverrons par une autre méthode.
Yanwen Poste: 15-18 jours ouvrables, pas besoin de payer les droits de douane pour les pays européens et il n'y a pas de régions éloignées.
4PX Express: 7-10 jours ouvrables, il n'y a pas de taxe.

Kindly Note: Pour les clients de GUADELOUPE et MARTINIQUE et Réunion, il n'y a pas de bon service postal
Lorsque vous passez commande, veuillez choisir la méthode d'expédition express