Yanhua Mini ACDP Programming Master BMW FEM / BDC Key Programming&Mileage Adjustment&Module Reset NO Need Soldering
Yanhua Mini ACDP Programming Master BMW FEM / BDC key programming&mileage adjustment&module reset NO need soldering
Highlights to Get ACDP Programmer Master
No need to remove chip!

No need to cut the line!

No need soldering!

No need to lift the pin!
Selftest function for adapter connection.If dont connected well,the software can not be
continued and avoid the data lost because of the touch problem.
Lowest risk and high protection

Data repair for FEM adapter
Change a lot!

Subversion

The first in the world

Tesla: NO longer needs engines

YANHUA: keys programming - NO longer need soldering iron

Locksmith: NO longer needs soldering work.

Programming: NO need soldering
Yanhua Mini ACDP Programming Tool Workable car models:
BMW CAS1, CAS2, CAS3, CAS3+, CAS4, CAS4+, FEM, BDC dashboard and Immobilizer.
Read BMW ISN code.
Read and write Fujitsu CPU MB91F dashboard of Honda/Hyundai/Kia etc.
Read and write all the 8pin IC chip.
Workable OS and devices:

IOS iPhone

IOS computer

PC
Android phone with the Qualcomm chip
Note: The Huawei device doesn't work for the tool.
SK247-1 BMW CAS1 - CAS4+ key programming and mileage adjustment(optional)
SK247-2 BMW FEM / BDC key programming, mileage adjustment, module reset, IMMO data backup & writing
SK247-3 Read and write BMW DME ISN code when all keys lost(optional)
SK247-4 BMW 35080, 35160DO WT reader and writer (optional)
SK247-5 Read and write Fujitsu CPU MB91F dashboard of Honda FIT & VEZEL, Hyundai (5th generation of Sonata), Kia K3 & K5 etc. (optional)
Note: From SK247-1 to SK247-5, the package doesn't include the main unit. For the new user, you need to buy extra main unit (sk247), if you already have the main unit, just buy the authorization with adapter.
BMW: CAS4/FEM/BDC/16ODOWT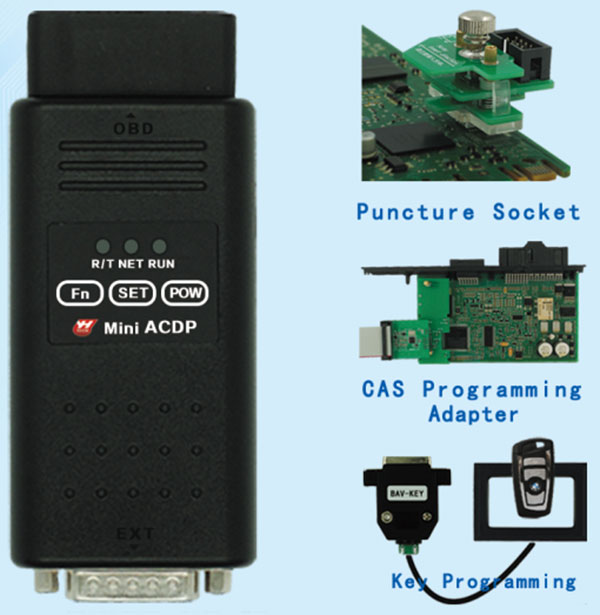 Programming with security: (No need solder anything yourself)

WIFI connection Free connection

1. Overturn the traditional work mode - Single operation is changed to team cooperation
2. Change the operation mode - PC operation is changed to mobile phone operation
3. Change the test connection mode - Electric soldering iron is changed to no-solder dedicated connector
4. Changed from artificial observation to intelligent monitoring Artificial observation / trying is changed to automatic detection algorithm, grap hical in dication the relability of connection. Ensure the data is not damayed and lost
5. Change the service mode - Offline service is changed to online synchronous service
IMMO/Mileage Programming

No need to remove chip
No need soldering
No need to cut the line
No need to lift the pin
Functions

1. Memory programming:
Support 93/24/25/35/95 series EEPROM in circuit (ICP)and on board(OBP)programming and parts of Freescale/ NEC MCU in circuit programming(ICP).
2. BMW module programming:
(1) Support cas1-cas4+ and FEM/BDC IMMO key programming, mileage reset, program recovery.
(2) BMW engine ECU data reading and ISN code reading
3. VW module programming: MMC instrument
4. Instrument mileage and airbag ECU reset/maintenance is under development.
5. BENZ. BMW Audi and various models are upgraded successively
Install ACDP App from App Store.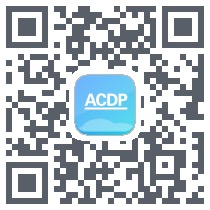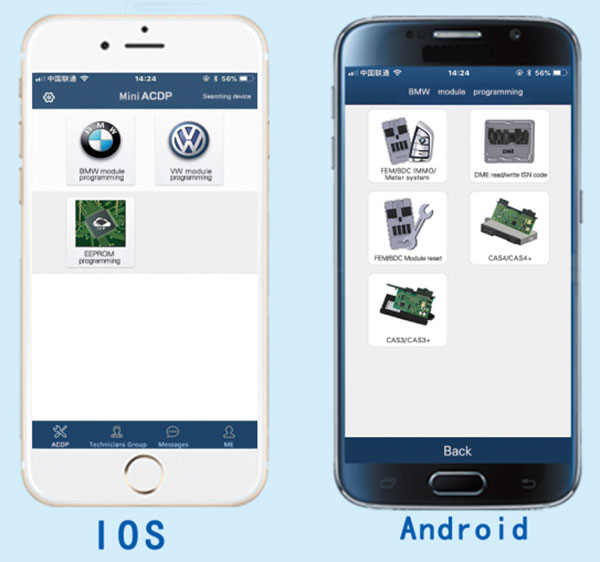 ICP: Memory and MCU programming In Circuits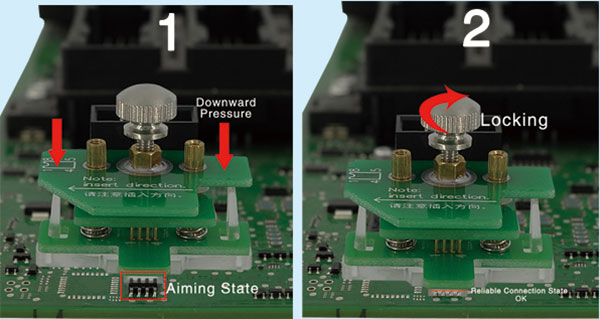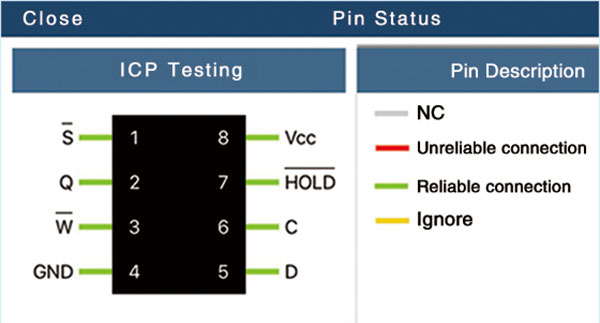 MCU programming in Circuits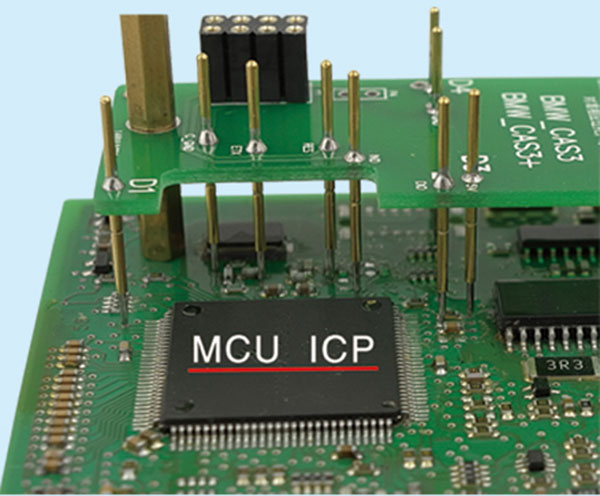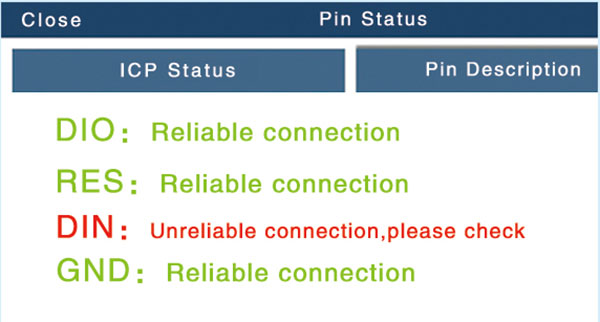 No need to cut the line

No need to lift the pin
Package includes:
1*Desktop OBD transfer board
1*BMW FEM/BDC Test
1*platform cable
1*Double-head line
1*FEM Electric bridge Copper pillar package(M4*12+6mm)
1*BDC Electric bridge Copper pillar package(M4*12+6mm)